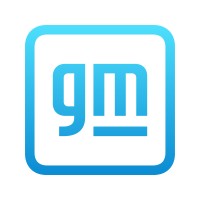 General Motors
Job Description
About GM Corporate Giving:
GM is committed to creating inclusive solutions to social issues in the communities in which we live and work. Our philanthropy puts people at the center and is structured under the following focus areas: STEM Education, Vehicle and Road Safety, Community Development and Climate Equity.
Internship Focus Area:

Climate Equity & Disaster Relief: Climate change does not impact every community equally, and it is incumbent upon us to implement inclusive solutions that do not leave anyone behind. The GM Climate Equity Fund aims to help fund organizations that are closing the climate equity gap at the community level and across three key areas: sustainable jobs, access to sustainable transportation and community climate action.
Responsibilities may include:

Supporting the Climate Equity and Disaster Relief program officer with various projects, including idea development for grantmaking strategy
Producing insights from grantmaking data leading to new ideas
Preparing emails and other correspondence as required
Reviewing and processing grant applications
Meeting with potential and existing nonprofits on behalf of GM
Researching potential nonprofit organizations that align with the fund strategy
Basic Qualifications:

Pursuit of a Bachelor's or Master's degree in Nonprofit Management, Business, Environmental Sciences, Social Work or related field
Must be graduating between December 2023 and June 2025
Demonstrates leadership in field of study, extra-curricular activities or service organizations
Able to work full-time – 40 hours per week during the summer months
Strong commitment to the fund's vision and values with the ability to demonstrate that commitment in daily interactions.
Preferred Qualifications

Ability to work independently and with a team
Outstanding interpersonal and relationship management skills with the ability to effectively collaborate with varying levels of the organization as needed
Excellent written and verbal communication skills
Emerging partnership and teamwork skills and ability to learn from and share knowledge with co-workers in a fast-paced environment
Emerging presentation and speaking skills to represent GM during interactions with nonprofit organizations
High level of integrity, ability to deal with ambiguity, takes initiative/self-directed
Evidence of strong character with integrity, honesty, accountability, and trust
Experience working with a nonprofit organization as a volunteer or staff member
This role offers the following Work Appropriately strategies:
Remote: This position does not require employee to be on-site full-time to perform most effectively. The employee's role enables them to work off-site on a permanent basis.
The median level of the monthly salary compensation for this role is $4,250 dependent upon class status and degree. Benefit options are not available for this role.
GM will provide a one-time lump sum taxable stipend payment to each student selected for the 2023 Student Program.
PLEASE ONLY APPLY IF YOU DO NOT NEED SPONSORSHIP TO WORK IN THE UNITED STATES NOW OR IN THE FUTURE. WE ARE UNABLE TO CONSIDER CANDIDATES WHO REQUIRE SPONSORSHIP.
About GM
Our vision is a world with Zero Crashes, Zero Emissions and Zero Congestion and we embrace the responsibility to lead the change that will make our world better, safer and more equitable for all.
Why Join Us
We aspire to be the most inclusive company in the world. We believe we all must make a choice every day – individually and collectively – to drive meaningful change through our words, our deeds and our culture. Our Work Appropriately philosophy supports our foundation of inclusion and provides employees the flexibility to work where they can have the greatest impact on achieving our goals, dependent on role needs. Every day, we want every employee, no matter their background, ethnicity, preferences, or location, to feel they belong to one General Motors team.
Diversity Information
General Motors is committed to being a workplace that is not only free of discrimination, but one that genuinely fosters inclusion and belonging. We strongly believe that workforce diversity creates an environment in which our employees can thrive and develop better products for our customers. We understand and embrace the variety through which people gain experiences whether through professional, personal, educational, or volunteer opportunities. GM is proud to be an equal opportunity employer.
We encourage interested candidates to review the key responsibilities and qualifications and apply for any positions that match your skills and capabilities.
Equal Employment Opportunity Statements
The policy of General Motors is to extend opportunities to qualified applicants and employees on an equal basis regardless of an individual's age, race, color, sex, religion, national origin, disability, sexual orientation, gender identity/expression or veteran status. Additionally, General Motors is committed to being an Equal Employment Opportunity (EEO) Employer and offers opportunities to all job seekers including individuals with disabilities. If you need a reasonable accommodation to assist with your job search or application for employment, email us at [email protected] or call us at 800-865-7580. In your email, please include a description of the specific accommodation you are requesting as well as the job title and requisition number of the position for which you are applying.