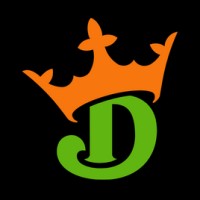 DraftKings Inc.
At DraftKings, we're inspired by our shared passion for developing creative solutions to complex challenges and empowering the people around us to do their best work. We are industry leaders in the digital entertainment and technology space and are propelled by constant curiosity and diverse perspectives.
BE THE STRATEGY BEHIND THE GAME.
We're growing quickly and are looking for a Regulatory Reporting Analyst to help us scale through data-driven action. When you join our Analytics team, you will play a vital role in developing our data platform, which will provide you an opportunity to see the impact of your personal work right away. Sound good to you? Join us.
WHAT YOU'LL DO AS A REGULATORY ANALYST:

You will become an expert on the company's data platform.
Create regulatory reports and dashboards.
Partner with Data Engineering, Finance, Compliance, and other applicable stakeholders to deliver timely reporting that satisfies requirements.
Provide ad-hoc analysis as necessary.
WHAT YOU'LL BRING:

A minimum of 1 year (professional, co-op and/or intern) of analytics experience, preferably in highly regulated field.
You have experience with SQL and tableau. Additional programming language experience is a plus.
Knowledge of statistics and hypothesis testing. Model building experience is a plus.
You thrive in a fast-paced environment.
You are detail-oriented.
You have a BS in Mathematics, Business, or a related field.
WHO ARE WE A GOOD FIT FOR?
We love working with talented people but more than that, we seek out compassionate co-workers with a collaborative spirit. Our work moves quickly and we're great at coming together to find creative solutions to some of tech's most interesting problems. If that sounds good to you, join us.
APPLY NOW
We're proud to believe that your gender, race, nationality, religion, sexual orientation, status as a protected veteran, or status as an individual with a disability should have nothing to do with our hiring practices. We'll never discriminate against anyone's background or creed. If you're good at what you do, we want you to do it at DraftKings.
#remote
Join Us!
Our teams are fueled by innovation. We are looking ahead, building what's next, and continuously reinventing the industry. We're a publicly traded (NASDAQ: DKNG) technology company headquartered in Boston, with teams around the world and an expanding global presence.
We strive to create a place where all feel safe, empowered, engaged, championed, and inspired. DraftKings is proud to be an equal opportunity employer. This means we do not tolerate discrimination of any kind and are committed to providing equal employment opportunities regardless of your gender identity, race, nationality, religion, sexual orientation, status as a protected veteran, or status as an individual with a disability.
Ready to build what's next? Apply now.
As a regulated gaming company, you may be required to obtain a gaming license issued by the appropriate state agency as a condition of employment.