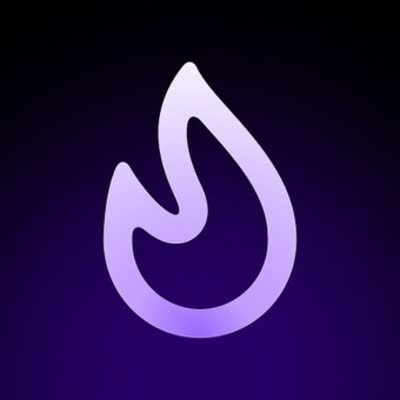 Fanzee Labs
About Fanzee
Fanzee Labs brings sports and entertainment organizations closer to their fans by leveraging the power of blockchain technologies. We are a rapidly growing startup that raised its pre-seed round of $2M through TONcoin.fund (backed by Huobi Incubator and KuCoin Ventures) and FS Labs, supported by MEXC Pioneer, Vlg.digital, Orbs, 3 Commas Capital and Hexit Capital. We are the first retail project built on The Open Network – TON blockchain.
We are looking to bring onboard team members who love building unique and impactful solutions, like navigating difficult business challenges and, most importantly, feeling at home in a collaborative environment.
Why join Fanzee Labs?
Global and growing team: You will be joining a team based across different geographies, which would provide you with the unique opportunity to work with people from different cultures, backgrounds and experiences.
Continuous Learning: We have an open structure where everyone in the organization is encouraged and expected to grow the company. There are no bad ideas and there are no locked doors. Speak up and be heard.
Remote work: You have the flexibility to work from anywhere. You are in charge of your day and we trust each other to drive results in a fast-growing environment.
Space: We are driving innovation in the intersection of sports, gaming and blockchain technology. You get to learn and explore a path that is exciting and full of opportunities.
Ownership: You will have a stake in the growth of the company beyond just the competitive salary. We will build Fanzee Labs together.
Your Role and Responsibilities:
We are looking for a B2B marketing manager to script Fanzee's growth as a pioneer in the Web3 Fan Engagement space.
The ideal candidate needs a strong understanding and a proven track record in marketing for SAAS solutions. The candidate will be responsible for developing and executing inbound and outbound marketing strategies exploring different markets, oriented strongly towards growth possibilities.
What to expect day to day:
Running B2B marketing campaigns across paid and organic channels.
Identify, create and analyze metrics to optimize marketing channels
Work closely with the business development team to find new business-oriented partnerships with sports and entertainment organizations, companies, and athletes.
Testing different formats of partnerships including special projects on the Fanzee platform, joint offline and online events.
Content creation for B2B marketing needs – decks, presentations etc.
Strong skills in adopting CRM-system into business development tools.
Working with and building omnichannel communication: emails, advertisements, webinars, podcasts etc.
Support with ideation and implementation of growth-oriented projects.
Qualifications for Communications manager:
Hands-on B2B marketing activities: You should be someone who will manage all marketing campaigns with business partners.
People skills: You will need to interact with multiple stakeholders with different experiences and knowledge levels. You will have to work with them in order to successfully develop B2B partnerships in keeping with the brand vision.
Growth-oriented: You are a person who will be bold in trying all possible channels to achieve targeted business goals and willing to pivot direction quickly.
Data-oriented: You should be a person who makes decisions that are based on data.
Detail-Oriented: You will be meticulous and deliver compelling and inspiring solutions by being able to incorporate different critical elements into your work.
Communication Skills: You will be working in a remote and diverse team and will need to communicate effectively with them to drive results
Flexibility: You should have the ability to adapt and work under pressure as projects, objectives and expectations could change rapidly.
Required Skills:
4+ years of experience in marketing in SAAS solutions companies. Background in the blockchain, sports and entertainment or gaming industries will be a plus.
Excellent written and verbal communication skills in English.
Experience in generating and testing hypotheses through different channels.
Experience running marketing campaigns on paid and organic channels.
Experience in developing relationships with business partners.
You are comfortable working remotely to build excellent experiences for partners.
Result-oriented, strategic and experimental.
Strong stakeholder management skills (Internal and external).
Nice to have:
Interest in blockchain technologies/sports industry, past experience in these domains.
Add "B2B Marketing Manager" as the subject of your email.