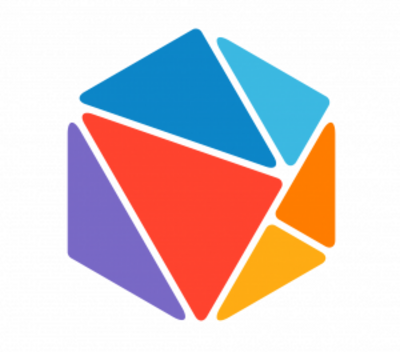 Metaverse Game Studios
Metaverse Game Studios, Inc

St. Petersburg, Florida / Remote Team
Metaverse is a young and independent game development company led by industry veterans who worked for core games such as Far Cry, Destiny, Halo series, Warface, League of Legends, Diablo Immortal, Mount&Blade series, Metro Exodus, and more. We are developing Angelic, which has an equal emphasis on storytelling and party-based RPG elements, all backed by a dark and compelling science-fiction setting in which you are often mesmerized by the complexity of the events happening around you.
If you are up to a challenge and want to deliver unforgettable RPG experiences to players around the world, our family is ready to welcome you!
Angelic
Angelic combines turn-based strategy combat with a narrative RPG, all backed by a collaboratively crafting science-fiction setting thanks to blockchain technology. Get ready to shape a massive conflict in the dark and compelling universe of Angelic.
It will not be an easy journey, and each action will have deep echoing repercussions. But don't worry, you won't have to do it alone.
Job Description
As a Cinematic Designer, you'll work with the Art Director and Cinematic Lead to drive cinematics in collaboration with other disciplines and create high-quality cinematics across all areas of the game.
PLEASE APPLY IF ONLY YOU ARE INTERESTED IN A FULL TIME POSITION – NO OUTSOURCE ARTISTS OR STUDIOS.
Responsibilities
Collaboration with the Art Director and Cinematics team to maintain consistency on the art style
Create cinematics from start to finish including previs, animation blockout, lighting, set dressing, post-process, etc.
Follow and maintain pipelines and technical requirements.
Communicate with other job disciplines to ensure the quality of the scenes
Skills & Requirements
At least 1 shipped title in a Cinematic Designer / Artist role
A great demo reel that shows your previous experience
Experience with 3D software (Motionbuilder, 3DSMax, Maya, Unreal Engine, etc.)
Good understanding of acting, including posing and timing
Strong knowledge of cinematics, framing, editing, tone, and narrative structure
Excellent communication skills and abilities to work efficiently within a team
Experience with motion capture
Skills in handling digital equipment and ability to meet deadlines
Unreal Engine & AA+ game experience
Fluent in English, both verbally and written
If you are interested in creating something new in game development space, this is your chance to be part of something huge! Apply now and get the inside scoop on our new and exciting game IP!
This new opportunity and experience we're offering could be the open door you've been looking for to a new universe for you.
Even if you don't fit all the requirements above, if building new systems, especially within game design and development is your passion, and you have a strong willingness to learn – don't hesitate to apply anyways, and let us know how you can contribute.
Diversity and Inclusion
Diversity and inclusion are very important for us. The creative potential and hard work of all our team members is what matters to us. You can be anyone or even any-thing, and as long as you're helping us create this amazing product we all love, you're more than welcome in our team. Moreover, diversity brings out creativity and it's valued and cherished at Metaverse Game Studios.