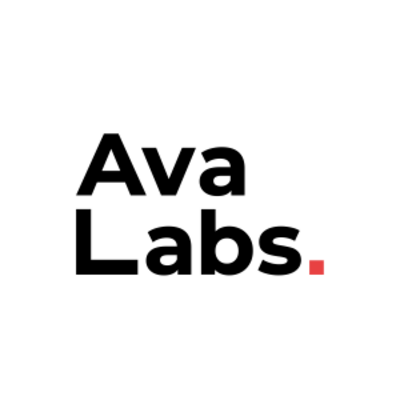 Ava Labs
Want to be a part of the fastest-growing blockchain company? Ava Labs makes it simple to launch applications using Avalanche, the fastest and most scalable smart contract platform.Founded by the creators of Avalanche, Ava Labs strives to digitize every asset in the world. In addition to building Avalanche and other tools to support the ecosystem, we offer expertise to ensure that all individuals and organizations can seamlessly use Avalanche and its vibrant app ecosystem. Join us as we empower people to easily and freely digitize all the world's assets on one open, programmable blockchain platform
We are looking for a Creative Director to join the Marketing team. This role must be able to work EST hours.
WHAT YOU WILL DO
The Creative Director will ensure that the Creative team has enough bandwidth to take on all of the creative requests and will push the team to succeed and go above-and-beyond their current capabilities. If there are roadblocks or bandwidth issues, the Creative Director must help the VP of Marketing understand what areas need the most help (e.g., hiring, etc.)

Create organization and project management processes that scale for the Marketing Creative team; processes should work well cross-functionally to other departments (e.g., BD, Engineering, etc.), as they will have creative requests as well

You will project manage the entire Marketing Creative team to ensure that deadlines are met and capabilities are scaled hyper-efficiently

Ensure the entire Marketing Creative team's outputs are in-line with brand systems and visual identities. Every execution should be pixel perfect.

Be a hands-on visual designer. There's no room for simply managing and delegating. This senior hire must execute alongside their team.

Visual designs need to be top notch. The job is demanding in output and also in high-quality execution.

The Creative Director must be an expert using digital tools to improve ways of working.
WHAT YOU WILL BRING
7+ years of demonstrated success leading design teams in in-house roles

3+ years of successfully managing teams of 5 or more

3+ years in a startup environment

Exceptional leadership who's able to inspire designers to create their best work with experience executing world-class designs at high-capacity

Expertise with Figma/Photoshop, Operational/Management Software (e.g., Notion, Airtable, etc.), understanding how marketing channels (e.g., social, display, OOH) work in the context of design

Expertise at bringing complex workflows into a simple, streamlined report and assessing and mediating conflict and disagreements

Highly-passionate for blockchain; Web3 experience preferred but not necessary

Driven to move fast, be decisive, and deliver world-class designs

Comfortable with change and unstructured start up environments

Positive team member who always pushes others to be their best self

Focused on the highest quality execution. Everything is pixel perfect.

Highly driven who has a life-long passion for learning and being the best-in-class
Salary Range: $142,000 – $207,600 (**This is not a guarantee of compensation or salary, a final offer amount may vary based on factors including but not limited to experience and geographic location
#LI-ES1
WHY AVA LABS?
Looking to join a world-class blockchain development team? If you've ever thought about joining an early stage Web3 company – this is it! We're a global, world-class team of experts in computer science, economics, finance, marketing, and law with offices in New York City and Miami. We're highly passionate about Web3 and redefining the way people build and use finance and decentralized applications of all kinds. The company received early-stage funding from Andreessen Horowitz, Initialized Capital, and Polychain Capital, with angel investments from Balaji Srinivasan and Naval Ravikant. Join us and be a pioneer in a new technology that will have implications across a range of verticals such as finance, gaming, investing, collectibles, among many others.
Ava Labs is committed to diversity in the workplace and we're proud to be an Equal Opportunity Employer. We do not hire on basis of race, color, religion, creed, gender, national origin, citizenship, age, disability, veteran status, marital status, pregnancy, parental status, sex, gender expression or identity, sexual orientation, or any other basis protected by local, state or federal law. All employment is decided on the basis of qualifications, merit, and business need.