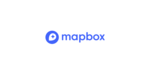 Mapbox
Maps are no longer static. Our maps represent the ever-evolving world, accessing, aggregating, and adapting anonymous data from millions of sensors and phones in real-time. Mapbox has the exciting opportunity to power devices and products across the next frontier in location-based data, such as Internet of Things and AR/VR.
Whether you're watching the delivery of your grocery order on Instacart, looking at a gym on ClassPass, sending your snaps on Snap, tracking your personal best on Strava, monitoring your gas budget on Metromile, or checking today's forecast on The Weather Channel, Mapbox is the location and maps within those apps. We're changing how people move by live-mapping the world. We are the developer platform for location.
Joining us as a Data Engineer, you'll play a key role in one of the aspects of developing software/tech for best in class road features, navigation, and high definition maps. You'll bring your experience and skills to our exciting project within a competent, cross-functional, passionate and self-organized team.

What You'll Do
Take ownership, improve, scale and iterate on existing data processing pipelines

Design and implement new data processing pipelines;

Collect and monitor performance metrics;

Play a central role in discussing and implementing security best practices.
What We Believe are Important Traits for This Role
Good knowledge of at least one programming language (Python, Scala, Java);

Comfortable with SQL, good understanding of SQL engine basics;

Proficient understanding of distributed computing principles;

Hands-on experience with Spark / PySpark;

Experience with Hadoop (or similar) Ecosystem;

Experience with workflow management tools (Airflow, Oozie, Luigi);

Experience with AWS services, in particular S3, EC2, IAM, EMR, Glue, Athena, Kinesis;

Creative, resourceful and innovative problem solver;

Excellent team player with the ability to work within a collaborative environment;

Good communication skills in English, both written and spoken.
What We Value
In addition to our core values, which are not unique to this position and are necessary for Mapbox leaders:
We value high

–

performing creative individuals who dig into problems and opportunities.

We believe in individuals being their whole selves at work. We commit to this through supportive health care, parental leave, flexibility for the things that come up in life, and innovating on how we think about supporting our people.

We emphasize an environment of teaching and learning to equip employees with the tools needed to be successful in their function and the company.

We strongly believe in the value of growing a diverse team and encourage people of all backgrounds, genders, ethnicities, abilities, and sexual orientations to apply.
By applying for this position, you acknowledge that you have received the 
Mapbox Non-US Privacy Notice
 for applicants, which is linked here.  Completing this application requires you to provide personal data, such as your name and contact information, which is mandatory for Mapbox to process your application. 
Mapbox is an EEO Employer – Minority/Female/Veteran/Disabled/Sexual Orientation/Gender Identity
#LI-Remote