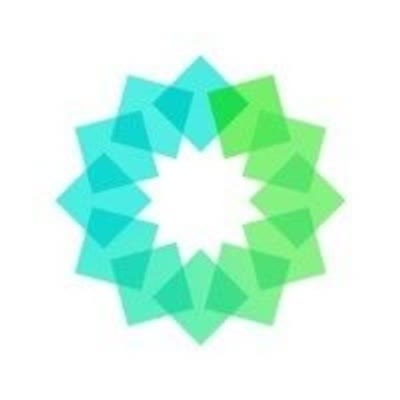 Powerledger
A bit about us
At Powerledger we build software solutions for the tracking, tracing and trading of renewable energy.
We are a team comprising of software braniacs, electricity experts, and blockchain geeks, product and project specialists, business development executives, crypto vanguards and more. We have one purpose: the democratization of power for a sustainable future.
With a culturally diverse workplace, we collectively rise up to challenges and celebrate our successes. We promote a healthy work-life balance with additional annual leave, workplace flexibility, home office allowance, along with wellness and mental wellbeing programs. There are also additional staff benefits and retailer discounts on offer.
We believe in developing staff to achieve their professional goals and career aspirations, with training grants and career coaching. We recognize the hard work of our people with quarterly awards and incentives. And whilst we might work hard, we like to celebrate with a good party too – with monthly social club events along with mid and end of year celebrations throughout the year.
If this sounds like a place you would like to work – we want to hear from you!
Responsibilities
Engage in and improve the whole lifecycle of products and platform services, from inception and design to deployment, operation, and refinement. Work within a close team implementing a cutting-edge and reliable event-driven microservice platform.
Be comfortable with Agile software development methodologies: Scrum, unit testing, code reviews, etc. Write code to meet platform requirements according to client expectations and quality standards. Collaborate with internal and external stakeholders to define and implement functionality to meet product requirements.
Be responsible for the implementation, tuning, and ongoing administration of Cloud infrastructures. Manage availability, performance monitoring, and capacity planning.
Manage, raise awareness and ensure adherence to company cybersecurity policies.
Support services before they go live through activities such as system design consulting, developing software platforms and frameworks, capacity planning, and launch reviews.
Ensure alerting and monitoring capabilities are sufficient to provide availability, latency and overall system health and performance metrics, and early identification of any potential issues.
Scale systems sustainably through mechanisms like automation; evolve systems by pushing for changes that improve reliability, quality and velocity.
Practice sustainable incident response and blameless postmortems.
Develop commercialisation strategies that leverage Powerledger's core capability and achieve scale. Use this to drive and prioritise Business Development activities.
Specific Measures of Success – Expected Outcomes
Code Quality and Delivery
Other Measures
Availability and Incident response – achieving service-level objectives, agreements & indicators (SLOs, SLAs & SLIs)
‍Performance – improving service performance metrics like latency, page load speed & ETL.
Monitoring – see what's going on in the systems in order to identify performance errors & maintain service availability. Implementation of CS policies.
Incident response – Follow the incident response playbook for unplanned eventsor service interruptions to restore services to their operational state withinspecified timeframes.
Preparation – mentor developers in writing secure, performant code.
Values
Operate consistently with our four values:
Mission aligned
As team members, we are focused on the mission, and strive to grow our platform in ways that benefit and delight our clients. We seek to do business with like-minded companies, because they hold us accountable for the same values. We are open to learn from our partners, the market and adapt our solutions to make sure we deliver the best value in any given circumstance.
We are one team
We are there for each other. We are open-minded, active listeners, who speak candidly and maintain honest communication. Teammates at all levels are unafraid to speak their mind, ask for help, learn from one another, develop ideas, or seek some kind of contribution; Especially before they push the button on something.
Built on accountability
We take personal responsibility and are accountable for delivering the company mission and goals in the pursuit of success of the business.
We recognise that to build trust we need to operate inside of these four dimensions: being truthful, holding ourselves and others accountable when things do and don't go to plan, operating in a way that is consistent with our competence and delivering what is important to our clients.
Leading with rigour
We strive for excellence with rigorous attention to detail and if necessary persistence. Our rigour allows us to understand our world, our industry and our clients and we don't feel we need to just resort to cliche or just follow the herd. We come up with bold solutions that delight clients, with a delivery that surpasses expectations. We push boundaries to challenge ourselves, explore new thoughts, and develop opportunities that lead to customer-focused solutions that are sustainable for the future.
‍
‍Powerledger is an equal opportunity employer. Our goal is to celebrate diversity and ensure we create an inclusive environment for all employees. We welcome and encourage applications from Aboriginal and Torres Strait Islanders, the LGBTQIA+ community, people living with disabilities, and people from diverse cultural backgrounds.