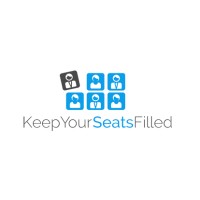 KSYF Management Inc.
If you're interested in working for a company that pays well, and provides a career, read below.
When you apply, please check your email for interview options.
We work with union and association members providing the permanent benefits for their families.
What we offer:
Extensive training in all areas
No experience needed
Great benefits
Fast-paced, fun environment
Leadership development training
Great weekly pay and bonuses
Top candidates will be energetic, positive, passionate, and want more in life. We are proud of our company environment where team members receive positive feedback, positive energy, and a place to personally grow.
If you are the following, then we'd love to meet you:
have excellent customer relation skills and communication
have strong organizational skills and attention to detail
be service oriented/ people person/ call center experience preferred
be knowledgeable in Windows and thorough PC skills
flexible and adaptable to change with excellent time management
Our reps average $800-$1,200 weekly. We provide great benefits such as healthcare reimbursements, management promotions, stock options, company trips, and more.
We are looking for an honest, hard working individual that we can fully train. We offer weekly pay, daily training and bonuses. If you are looking to start a new career, apply now! I will set you up with an interview at the soonest available date.
We will email you back promptly, so please check your emails for a response.
Powered by JazzHR
PNhz2yMqTz