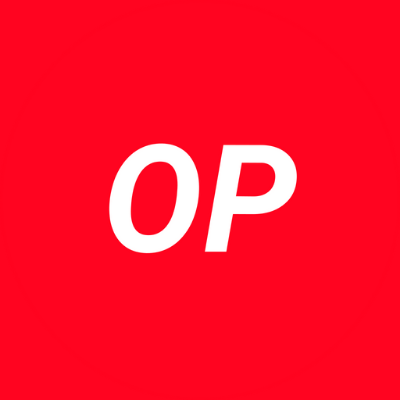 Optimism
Who are we?
Optimism is a scaling solution that enables anyone to execute any vision on an open-source protocol that will never be captured by private commercial interests. We're building this technology as a public good, in order to fundamentally change the relationship between companies and their users.
We believe Ethereum has the potential to solve some of humanity's most crucial coordination issues. Since our inception as a non-profit research group, we've sought to scale Ethereum's technology and values. From code to ethos, we are Ethereum-aligned.
Today, the most pressing bottleneck to Ethereum and crypto's growth is its performance and scalability. We are building the most elegant solution to this problem. We do this out in the open because we believe in open source and its ability to accelerate innovation.
Not only do we improve Ethereum's performance by orders of magnitude, we donate 100% of the profits generated from doing so to Ethereum public goods. We do this because we believe the future of the open internet is too important to leave to chance. We aim align private incentives with public good and create a positive-sum economic model that provides a sustainable future for the internet.
This role
The Optimism Foundation is looking to hire a governance operations analyst. You'll own and manage the operational aspects of governance processes and analyze data to improve governance operations throughout the Optimism Collective.
Role Responsibilities
Own the grant distribution and tracking process end-to-end, including the KYC process
Manage forum operations and moderation
Maintain the Gov Docs and the public governance calendar
Process Code of Conduct report violations
Support the execution of RetroPGF rounds, including but not limited to badgeholder onboarding, project support, and voting operations
Own the governance onboarding process, creating guides and tutorials for the Foundation to use internally and for delegates & proposers to use externally and managing Operating Manual updates
Provide oversight of activity occurring in both Token House and Citizens' House
Suggest improvements to internal operations based on community feedback and data analysis
Skills
Experience managing projects from start-to-finish and working cross-functionally
Exceptional interpersonal and public communications skills (in English)
Previous work experience with a high-growth technology company
Familiarity with core components of blockchain infrastructure (etherscan, metamask, multi-sig wallets, dune dashboards, etc.)
Bonus points if you also have a strong understanding of governance and/or DAOs