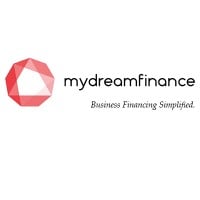 MyDreamFinance
Company Name: MyDreamFinance (MDF)
Position: Marketing Associate Intern
About MyDreamFinance: 
MyDreamFinance (MDF) helps businesses build and source customized financing solutions including line of credit, PO and trade financing, FX financing, and many other alternative financings such as invoice factoring, asset-based lending, etc., The mission is to reduce the cost of financing for small businesses by finding the right type of investor. We hope to leverage our network of investors and experiences in finance and operations to support business communities in an innovative approach.
Our Management Consulting services cover System Implementation, FX strategy, Budget and Cashflow, Working Capital Management, and Data Analytics. We also help companies build analysis templates and standardize FP&A processes given the fact that some companies do not have a full-time FP&A. Our consulting practice intends to help businesses monitor and improve their industry-specific matrix that impacts their margins and efficiencies significantly. Through our Data Analytics tools such as Power BI, we can analyze and illustrate the components of business visually and explicitly.
Responsibilities
Planning: develop customized marketing plans and campaigns against different KPIs
Budgeting: maintain marketing budgets while deploying marketing campaigns and events
Event Organizing: bootstrap a business community from scratch and organize events and information sessions for businesses and communities to attend
Content Creating: lead the creative process of content (Blog, Websites-Wix) online and offline and through different channels such as LinkedIn, Instagram, Facebook, YouTube, etc.
Relationship Curator: ability to develop opportunities and build trusty relationships with prospective clients
Partnership: initiated partnerships with other communities and businesses to promote business
Assist with ad-hoc requirements for the financing and consulting projects
Qualifications
College or university Degree in process or completed (student-welcome)
Excellent verbal and written communication skills
A marketing or Sales background with finance knowledge is a plus
0-3 years experience, experience in finance marketing is a plus
Detail-oriented but also an out-of-box thinker
Self-disciplined and a team player
Strong computer skills including Word, PPT, and Excel
Experience to grow online presence with different platforms
Friendly, approachable, and outgoing personality
Curious and adventurous towards developing new businesses
Others
Hours: flexible working hours
Location: 100% Remote, so no commute at all
Entrepreneurial Culture and creativity-driven atmosphere
Pay by result compensation (no fixed salary for this internship)
No Benefit or Medical Insurance, must be eligible to work in Canada
This internship requires candidates to be a self-starter
Even though this is a paid-by-result internship, the Marketing Associate Intern will gain direct access to work with founders, investors, and clients in the business community in financing and consulting projects. The experience will help the Intern accumulate knowledge and hands-on experience through the sales and marketing functions of MDF's financing and consulting projects.
The Intern will also be given a lot of autonomy, flexibility, and even a marketing budget to grow MDF's presence online and cross-channel. At the end of the internship, the bonus payment to the Intern will be based on the results of the marketing campaign and the Intern will be given a reference letter or possibly a full-time role after that. Hence, this position requires the Intern to be 100% committed to the role during the period.
Thank you for your applications, only qualified applicants will be contacted. MDF respects every employee and hopes to achieve cultural diversity and employee satisfaction in a collaborative, entrepreneurial environment.