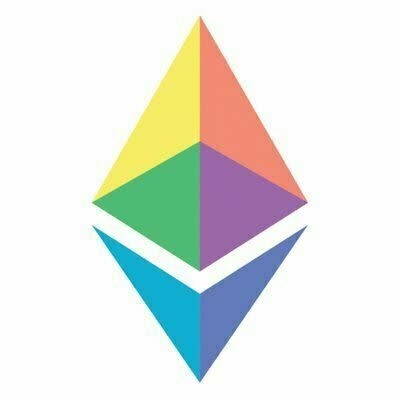 Ethereum Foundation
About the Ethereum Foundation
The Ethereum Foundation (EF) is a global non-profit organization dedicated to supporting Ethereum and related technologies. Our mission is to do what is best for Ethereum's long-term success. Our role is to allocate resources to critical projects, to be a valued voice within the Ethereum ecosystem, and to advocate for Ethereum to the outside world.
About the PSE Team
As part of the EF, the Privacy and Scaling Exploration (PSE) team is a research group exploring practical applications for Zero-Knowledge Proofs and privacy and scaling solutions in general. We do this through pure research projects, by building proofs of concept and by facilitating the integration of technological primitives into decentralized applications. The PSE team is part of the EF but operates independently in many ways. With a current headcount of ~50 and substantial growth ambitions, the team has its own people management requirements.
Your mission:
Your overall mission will be to support the development of PSE people operations, drive forward people-related projects and serve as a resource on various people matters within the organization. You will support the PSE team as different needs arise, work with the leadership in planning and strategizing, and execute initiatives with other operational teams.
Core responsibilities:
Build, improve, and implement people policies and processes:
This role will maintain and improve existing people practices and will also create and implement new ones where there's a need. These may touch upon compensation guidelines, performance reviews and feedback, benefits, onboarding, compliance, and team effectiveness.
Support team leads in hiring more effectively:
Help the PSE team improve their hiring processes. This includes keeping better track of hiring activities and the talent pipeline across the organization and helping team leads with job descriptions and negotiations.
Support the leadership in planning and strategizing around people operations:
Researching and using industry standards and relevant data, this role will support the PSE team to identify effective, proactive approaches and initiatives to a wide range of people matters, including internal communications, organizational development, compliance, and professional development.
About you:
You're excited about building a new way of working and organization
. The EF is unique: flat, decentralized, remote-first, and has very few job titles, and very flexible roles. You enjoy creatively solving new challenges associated with this unique setting that very few people might have tackled before.
You want to work at a mission-aligned organization
, with people pursuing a shared vision for a better future.
You can zoom in and out.
While meticulously meeting recurring and ad hoc tasks and needs, you are able to take a higher vantage point, finding patterns to improve and strategize.
You're providing flexible solutions.
You respect and empower each team with nuances and what works best for them.
You're eager to take on larger responsibilities over time.
You want a role that gives you many opportunities to grow your professional knowledge and skill set at a rapid pace.
You understand that Ethereum is more than the tech.
You're passionate about open source collaboration, decentralization, playing positive-sum games, and truly want to see Ethereum succeed – not just for your professional or financial benefit, but because you believe it's good for the world.
Required skills and experience:
Experience in a prominent HR or people ops position of increasing responsibilities
Experience in, and working knowledge of, different fields within HR (i.e., generalist > specialist)
Experience working directly with management in creating, improving, and implementing HR systems, processes, policies and strategies
Experience working for a tech company either on its HR team or as an HR consultant
Experience working in HR with a team of 100 people
Experience working in HR at a remote or distributed organization
Proficient written and verbal communication skills in English
Familiarity with Ethereum, crypto or blockchain is a plus
Contract details:
Full-time position
Fully remote
Flexible work hours
Competitive compensation
To apply to this position, please include a brief (less than one page) cover letter explaining your qualifications, along with a resume or CV.