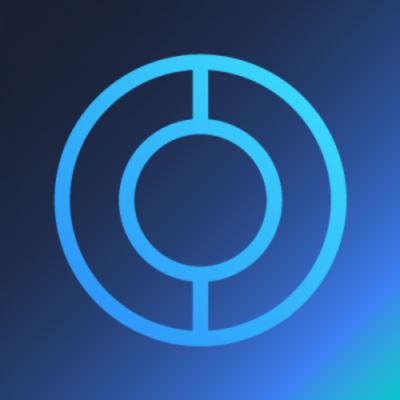 CUDOS
About Us:
We're Cudo! We have several strings to our bow but this role is dedicated to our cloud platform.
Cudo Compute is a fairer cloud computing platform for everyone. It provides access to distributed resources by leveraging underutilised computing globally on idle & spare data centre hardware. It allows users to deploy virtual machines on the world's first democratised cloud platform, finding the optimal resources in the ideal location at the best price.
Cudo Compute aims to democratise the public cloud by delivering a more sustainable economic, environmental, and societal model for computing by empowering businesses and individuals to monetise unused resources.
Our platform allows organisations and developers to deploy, run and scale based on demands without the constraints of centralised cloud environments. As a result, we realise significant availability, proximity and cost benefits for customers by simplifying their access to a broader pool of high-powered computing and distributed resources at the edge.
We are scaling fast and hiring talented people globally to join us on our journey. Regardless of age, education, ethnicity, gender, sexual orientation, or any personal characteristics, we want everyone to feel welcome. We are committed to building a diverse and inclusive equal opportunity workplace everyone can call home. 
The Role:
We're looking for a Platform Infrastructure Engineer to come in and work closely with new and existing Cudo Compute suppliers, advising on hardware specifications, network configurations and deployment of Cudo Compute cloud platforms. It's a brand new role for us at Cudo. The Compute team is made up of 13 amazing and talented people who are doing an awesome job, but we think they could do even better if someone like you joined us and ensured each deployment goes smoothly, and afterwards, to give ongoing assistance as our supplier footprint expands!
What you'll get to do:
Discussing requirements, ensuring each deployment delivers as intended
Preparing servers, networks and storage for a new Cudo Compute deployments
Reviewing and signing off each proposed hardware and network set-up
Pre-install checks, making sure each install is ready to roll
Installation and upgrades
Post-install testing, including extended burn in testing
Cloud expansion, including advising on adding additional hardware and network reconfiguration
Performing cloud health checks and advising potential improvements to increase performance and redundancy
Working closely with Cudo Compute sales, engineering & support teams
Adopting and advocating Cudo's company vision, always considering our ethics and environmental stances
"What skills & experience do you want from me?!" I hear you cry. Well, I'd be genuinely excited to see things like this written on your CV;
"I have a passion for Linux"
"I am a hardware and networking guru"
"Virtualization experience with KVM? Got it!"
"I've had experience with OpenNebula, VMware and/or Openstack before"
"I'm obsessed with attention to detail and customer service"
"I work for a Cloud company already"
"Cloud? Completed it, mate!"
"I have previous experience in a service provider orientated role from when I worked at [insert company]"

In all seriousness, if in the past you've been responsible for platform infrastructure – then we'd love to hear from you!
Sound like you? Great, keep reading 👀
Things you should probably know about us:
We use Asana, Notion & Google to get stuff done (open to changes if you see fit) 💻
We're remote first, but we offer some shared space in London and Manchester 🏠
We offer Tokens (yep, we have our own) & share options on top of our basic salary💰
We have an unlimited holiday allowance 🌴✌
We have a cycle to work scheme if you want to commute from your bedroom to your office space
We're just a bunch of proper genuine people, we actively encourage you to grow and push yourself in different directions!
What I can say for sure, is that It's an amazing place to work and people seem to agree with me – Cudo Ventures Reviews | Glassdoor
The role is open to UTC + 3 and you must have the legal right to work in your location, unfortunately we are not able to support any visa requirements.
I hope you've found this a little more insightful than a typical Job Advert, but I'm afraid I probably haven't hit all the typical algorithms that all the job sites tell me to, so to rectify that:
Platform Infrastructure Engineer
Platform Infrastructure Engineer
Platform Infrastructure Engineer
Platform Infrastructure Engineer
There we go – job title included 5 times 😊
Apply now !