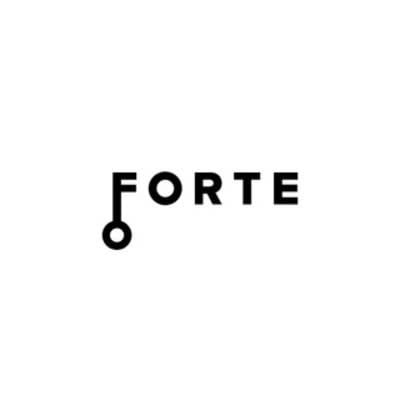 Forte Labs
We are looking for a Senior Product Manager who will work across our portfolio of products in our Games Business Unit. This senior member of the team will orchestrate roadmap deliverables. incorporating timelines and customer requirements across multiple lines of business.
Alongside Engineering leaders and vertical PMs, this team member will play a critical role in enabling game publishers to easily integrate blockchain technologies into their games, including features such as embeddable token wallets, non-fungible token (NFT) minting and selling, payment rails, and other services built specifically for blockchain token economies and the management of digital and virtual assets.
Requirements
In this role, you will…
Own one or multiple products within the GBU. Be the accountable person for the product roadmap deliverables.
Define product specifications and communicate requirements to both implementers and cross-team collaborators in engineering, UI/UX, compliance, business operations and game partners.
Own and be the decision-maker on the product roadmap, building consensus with cross-team stakeholders.
Interpret and action feedback from multiple target audiences, including consumers, developers, and operators.
Conduct market research and analysis of current trends.
Qualifications
The ideal candidate will have…
Proven track record as a successful Product Manager.
Experience guiding the full product development process: creation, design, execution, quality testing, etc.
Strong communication skills, with the ability to translate between technical and non-technical audiences.
Interpersonal skills to work collaboratively with various stakeholders and help juggle competing interests.
A "roll up the sleeves" attitude that demonstrates a bias towards action and impact.
Experience managing day-to-day operations using tools like JIRA and Confluence.
Intellectual curiosity and a passion for creative problem-solving with incomplete data.
Bonus if you also have…
An understanding of the fundamentals of blockchain technology, developer platforms, game design, and/or token economics.
What We Offer
The opportunity to build something that's never been built before – to solve new problems and to develop solutions with a team of industry leaders by your side
A learning environment where you'll be hands-on with the latest tools and technologies
The opportunity to merge personal passions or interests you may have for blockchain and/or gaming with your professional path
Competitive compensation and perks to help you work comfortably and productively with a fully remote team
About Forte
Forte is building economic technology for games. Its end-to-end platform enables the emergence of community economics, a system where the interests of game developers and players are aligned, leading to healthier, sustainable game communities. The team is
composed of longtime industry members (Unity, ngmoco, Riot Games, Electronic Arts, Sony, and Rockstar Games, among others), and is currently working with over 40+ acclaimed game developers from across the industry to reimagine the economics of games.
For more information, please visit: www.forte.io
Forte is committed to providing equal employment opportunities. All qualified applicants will receive consideration for employment without regard to race, color, religion, sex, sexual orientation, gender identity, national origin, disability, or status as a protected veteran or any other protected status in accordance with all applicable federal, state, and local laws.