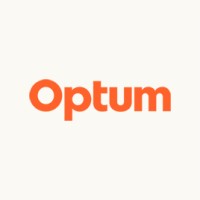 Optum
Combine two of the fastest-growing fields on the planet with a culture of performance, collaboration and opportunity and this is what you get. Leading edge technology in an industry that is improving the lives of millions. Here, innovation is not about another gadget; it is about making health care data available wherever and whenever people need it, safely and reliably. There is no room for error. If you are looking for a better place to use your passion and your desire to drive change, this is the place to be. It's an opportunity to do your life's best work.(sm)
Are you a subject matter expertise in project management, scope definition, risk identification, methodology and resource allocation or facilitation? Join us to define scope, performance, results and you may assist management with vendors and service providers to. It's a plus if your working towards certification in project management.
You'll enjoy the flexibility to telecommute* from anywhere within the U.S. as you take on some tough challenges.
Primary Responsibilities
Staff education and competency validation

Provides/coordinates staff education and competency validation
Teaches classes for new and current employees; both 1:1 and small groups
Demonstrates skills as part of clinical education program; acts as clinical expert and resource
Validates employee competence
Maintains documentation for clinical education
Supports Optum New Mexico infection prevention and employee health programs
Coordinates adherence to Optum, state and federal requirements and standards
Completes Optum documentation requirements
Supports compliance assessments and audits; develops corrective action plans and follows-up to achieve and maintain compliance

Supports clinical compliance and quality programs

Project Management
Coordinates clinical projects, takes responsibility for project tracking and analysis
Assists in onboarding and clinic preparation for new acquisitions
You'll be rewarded and recognized for your performance in an environment that will challenge you and give you clear direction on what it takes to succeed in your role as well as provide development for other roles you may be interested in.
Required Qualifications

High school diploma
Certification or License in a Medical profession
2+ years of experience in clinical setting
Basic level of proficiency with MS Project, Excel, Visio, PowerPoint and SharePoint
Full COVID-19 vaccination is an essential job function of this role. Candidates located in states that mandate COVID-19 booster doses must also comply with those state requirements. UnitedHealth Group will adhere to all federal, state and local regulations as well as all client requirements and will obtain necessary proof of vaccination, and boosters when applicable, prior to employment to ensure compliance. Candidates must be able to perform all essential job functions with or without reasonable accommodation
Preferred Qualifications

Excellent time management, organizational, and prioritization skills and ability to balance multiple priorities
Demonstrated ability to communicate ideas clearly and concisely
UnitedHealth Group is working to create the health care system of tomorrow.
Already Fortune 5, we are totally focused on innovation and change. We work a little harder. We aim a little higher. We expect more from ourselves and each other. And at the end of the day, we're doing a lot of good.
Through our family of businesses and a lot of inspired individuals, we're building a high-performance health care system that works better for more people in more ways than ever. Now we're looking to reinforce our team with people who are decisive, brilliant – and built for speed.
Come to UnitedHealth Group, and share your ideas and your passion for doing more. We have roles that will fit your skills and knowledge. We have diverse opportunities that will fit your dreams.
To protect the health and safety of our workforce, patients and communities we serve, UnitedHealth Group and its affiliate companies require all employees to disclose COVID-19 vaccination status prior to beginning employment. In addition, some roles and locations require full COVID-19 vaccination, including boosters, as an essential job function. UnitedHealth Group adheres to all federal, state and local COVID-19 vaccination regulations as well as all client COVID-19 vaccination requirements and will obtain the necessary information from candidates prior to employment to ensure compliance. Candidates must be able to perform all essential job functions with or without reasonable accommodation. Failure to meet the vaccination requirement may result in rescission of an employment offer or termination of employment
Careers with Optum. Here's the idea. We built an entire organization around one giant objective; make health care work better for everyone. So when it comes to how we use the world's large accumulation of health-related information, or guide health and lifestyle choices or manage pharmacy benefits for millions, our first goal is to leap beyond the status quo and uncover new ways to serve. Optum, part of the UnitedHealth Group family of businesses, brings together some of the greatest minds and most advanced ideas on where health care has to go in order to reach its fullest potential. For you, that means working on high performance teams against sophisticated challenges that matter. Optum, incredible ideas in one incredible company and a singular opportunity to do your life's best work.(sm)
Colorado, Connecticut or Nevada Residents Only: The hourly range for Colorado residents is $21.68 to $38.56. The hourly range for Connecticut / Nevada residents is $23.94 to $42.40. Pay is based on several factors including but not limited to education, work experience, certifications, etc. In addition to your salary, UnitedHealth Group offers benefits such as, a comprehensive benefits package, incentive and recognition programs, equity stock purchase and 401k contribution (all benefits are subject to eligibility requirements). No matter where or when you begin a career with UnitedHealth Group, you'll find a far-reaching choice of benefits and incentives.
All Telecommuters will be required to adhere to UnitedHealth Group's Telecommuter Policy.
Diversity creates a healthier atmosphere: UnitedHealth Group is an Equal Employment Opportunity/Affirmative Action employer and all qualified applicants will receive consideration for employment without regard to race, color, religion, sex, age, national origin, protected veteran status, disability status, sexual orientation, gender identity or expression, marital status, genetic information, or any other characteristic protected by law.
UnitedHealth Group is a drug – free workplace. Candidates are required to pass a drug test before beginning employment.