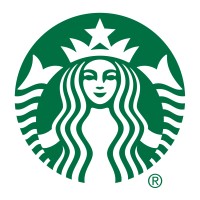 Starbucks
Now Brewing – Senior Accountant! #tobeapartner
From the beginning, Starbucks set out to be a different kind of company. One that not only celebrated coffee and the rich tradition, but that also brought a feeling of connection. We are known for developing extraordinary leaders who share this passion and are guided by their service to others.
As a senior accountant for Capital Accounting – In this role you will support Starbucks industry leading Innovation and Design teams and working closely with Retail and Store Development Finance organizations. Capital Accounting's main responsibilities include managing a global $2B annual Fixed Asset investment portfolio.
As a Senior Accountant, you will…
Be an integral part of the success of the team – You will be responsible for preparing and self-reviewing journal entries and reconciliations for accuracy and compliance with company policies and applicable accounting principles. You will also perform peer reviews of journal entries and reconciliation providing feedback and coaching of new in career partners.
Participates in cross-functional teams – You will participate in collaborative projects and assignments as needed to support the goals of the department.
Enjoy working on an energetic, fun team and have a clear ability to drive the business forward as part of a highly collaborative team, while acting in accordance with Starbucks guiding principles.
Support month and quarter end close – You will perform complex trend and variance analysis as part of month and quarter end close. You will also participate in quarter-end schedules and analytics to support the SEC filing such as 10-Q and 10-K.
We'd Love To Hear From People With

Bachelor's degree required, degree in Accounting, Finance, or related field preferred.
Position specific knowledge: specialization areas include Cost Accounting, foreign exchange accounting, SEC and external reporting
Demonstrated ability to understand broad business and financial issues
Ability to communicate clearly and concisely, both orally and in writing
Attention to detail – Ability to interact with a variety of people at all organizational levels
Experience with general ledger systems (e.g., Oracle or other ERP)
Ability to prioritize and document work performed
Advanced analytical skills
Advanced skills in Microsoft Excel
Join us and be part of something bigger. Apply today!
All qualified applicants will receive consideration for employment without regard to race, color, religion, sex, sexual orientation, gender identity, national origin, disability, or status as a protected veteran.
We are committed to creating a diverse and welcoming workplace that includes partners with diverse backgrounds and experiences. We believe that enables us to better meet our mission and values while serving customers throughout our global communities. People of color, women, LGBTQIA+, veterans and persons with disabilities are encouraged to apply.
Qualified applicants with criminal histories will be considered for employment in a manner consistent with all federal state and local ordinances. Starbucks Corporation is committed to offering reasonable accommodations to job applicants with disabilities. If you need assistance or an accommodation due to a disability, please contact us at [email protected]