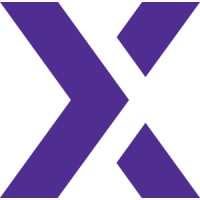 Maximus
Essential Duties And Responsibilities
Job Description Summary Job Summary

Work closely with candidates, recruiters and local Human Resources, to ensure hiring process runs smoothly and timely.
Initiate, monitors background checks for large volume of candidates.
Analyze background check results to determine adjudicated process.
Package candidate dialog, background check results and determine next steps.
Ensure that all pertinent recruiting and pre-employment documentation is accurate and complete before finalizing hire actions.
Staffing Coordinator will ensure contract specific requirements and language are included in applicable offer letters.
Ensures that all records export successfully from the Applicant Tracking tool to the HR tool.
Responsible for tracking drug screen results, offer acceptance and preboard paperwork completion.
Updates multiple employee tracking spreadsheets and interdepartmental online tools.
Coordinate candidate follow-up actions with Recruiting and Human Resources staff.
Responsible for the accurate reporting of employment-related data via excel spreadsheets.
Participate in audits to ensure accuracy and.
Respond to Human Resources Shared Services tickets, answer questions from candidates, Recruiters and Field HR staff.
Maintain a high degree of accuracy and organization.
Determine appropriate action such as providing input, maintaining confidentiality, and escalating issues.
Attend team meetings to discuss status of pending background checks.
Answer questions from Candidates, Recruiting and HR staff while always maintaining a professional demeanor.
Assist Teammates with their workloads and acts as a team player.
Perform additional duties as assigned.
Minimum Requirements

High school diploma or equivalent required.
0-2 years of professional experience.
Experience with Human Resources applications including Workday, iCIMS Applicant Tracking System and Deltek Time keeping desired.
Requires proficient use of Microsoft Office applications including Outlook, Word and Excel.
Attention to detail is required.
Ability to multi-task and adapt to rapidly changing priorities, deadlines and multi-task and in a fast-paced environment.
Maintain confidentiality, exercise good judgment a.
Requires good organizational, problem solving and time management skills.
Must be a self-starter and have the ability to work successfully both in a team environment and independently.
Must be able to maintain a professional demeanor especially during difficult and stressful situations.
Participate and engage in ongoing training as new projects emerge and changes to current processes/procedures.
Ability to manage workload to ensure that the hiring goals are met.
Flexible schedule due to potential overtime requirements.
Education And Experience Requirements
**The hourly rate for this position is set at $17/hr.**
MAXIMUS Introduction
Since 1975, Maximus has operated under its founding mission of Helping Government Serve the People, enabling citizens around the globe to successfully engage with their governments at all levels and across a variety of health and human services programs. Maximus delivers innovative business process management and technology solutions that contribute to improved outcomes for citizens and higher levels of productivity, accuracy, accountability and efficiency of government-sponsored programs. With more than 30,000 employees worldwide, Maximus is a proud partner to government agencies in the United States, Australia, Canada, Saudi Arabia, Singapore and the United Kingdom. For more information, visit https://www.maximus.com.
EEO Statement
EEO Statement: Active military service members, their spouses, and veteran candidates often embody the core competencies Maximus deems essential, and bring a resiliency and dependability that greatly enhances our workforce. We recognize your unique skills and experiences, and want to provide you with a career path that allows you to continue making a difference for our country. We're proud of our connections to organizations dedicated to serving veterans and their families. If you are transitioning from military to civilian life, have prior service, are a retired veteran or a member of the National Guard or Reserves, or a spouse of an active military service member, we have challenging and rewarding career opportunities available for you. A committed and diverse workforce is our most important resource. Maximus is an Affirmative Action/Equal Opportunity Employer. Maximus provides equal employment opportunities to all qualified applicants without regard to race, color, religion, sex, sexual orientation, gender identity, national origin, protected veteran status or disabled status.
Pay Transparency
Maximus compensation is based on various factors including but not limited to a candidate's education, training, experience, expected quality and quantity of work, required travel (if any), external market and internal value analysis including seniority and merit systems, as well as internal pay alignment. Annual salary is just one component of Maximus's total compensation package. Other rewards may include short- and long-term incentives as well as program-specific awards. Additionally, Maximus provides a variety of benefits to employees, including health insurance coverage, life and disability insurance, a retirement savings plan, paid holidays and paid time off. Compensation shall be commensurate with job duties and relevant work experience. An applicant's salary history will not be used in determining compensation.