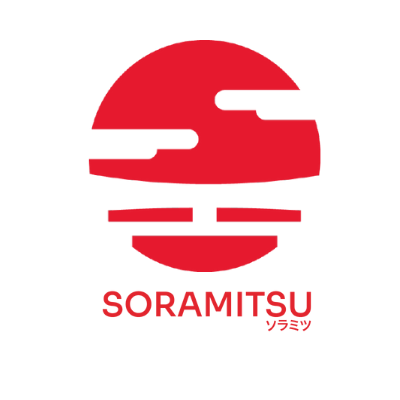 Soramitsu
SORAMITSU Co., Ltd. is a Japanese/Swiss technology company with expertise in developing blockchain-based solutions for digital asset and identity management. Our mission is to use blockchain technology to promote innovation and solve pressing societal challenges.
SORAMITSU is the original developer of the open-source blockchain platform Hyperledger Iroha, which is tailored for enterprise and public-sector use. The Iroha blockchain's flexible permissions system and scalable, performant architecture suit it for digital asset and identity management in high-traffic, multi-stakeholder environments.
Together with the National Bank of Cambodia (NBC), SORAMITSU developed Bakong, the world's first blockchain-based retail payments system launched by a central bank. We have also developed a digital asset custody solution for European CSDs, a closed-loop payment system for the University of Aizu in Japan, and an identity verification system prototype for Bank Central Asia in Indonesia, among other projects.
On the strength of our work with the NBC, we won a 2020 Global FinTech & RegTech Award and a 2021 Japan Financial Innovation Award. His Excellency Chea Chanto of the NBC was furthermore named 2021 Central Banker of the Year Asia-Pacific for his work on Bakong and other innovations. More recently, SORAMITSU was selected as a finalist in the Monetary Authority of Singapore's Global CBDC Challenge.
Additionally, SORAMITSU is an ongoing contributor to the open-source SORA decentralized economic system and blockchain network, providing much of the core open-source code used by the ecosystem. SORAMITSU also contributes to numerous, open-source cryptocurrency wallets, such as the Fearless Wallet and SORA Wallet.
SORAMITSU's guiding aim is to deploy cutting-edge technology on a global level in order to expedite financial inclusion and health, as well as mitigate economic inefficiencies.
The role:
First level technical support manager will be responsible for:
answering users in official channels,
researching issues,
guiding users,
moderating the chats.
Technical support representative will address user concerns, complaints and inquiries in a professional and compassionate manner.
Representatives should also be able to explain some technical aspects using easy-to-understand language. The ideal candidate should have technical background, experience in crypto systems and working with crypto communities as moderator.
Responsibilities:
Support users by responding to questions and concerns in official community SORA, Polkaswap, and Fearless wallet channels
Research, diagnose, and identify solutions to resolve issues (including the ones that require some level of technical knowledge), guide users through corrective steps
Ask users targeted questions to quickly understand the root of the issue
Troubleshoot common issues, clarify the issues with the development team
Report bugs and new suggestions to the development team
Moderate messages, make announcements, update chat rules
Make sure users follow chat rules
Write and maintain documentation in order to guide users, update wiki
Communicate with the marketing team and help with AMA and other community activities
Test new system update
Requirements:
Superior problem-solving capabilities
Excellent user service and analytical skills
Good understanding of computer systems, mobile devices and other tech products
Technical skills: query commands, work with command line, use tools like explorers, polkadot js apps, etherscan to analyse issues
Previous help desk/chat moderator experience
Ability to communicate in a professional manner
Patience: helping people who are stressed or angry might be emotionally difficult, so the ability to remain calm and focus on the main mission of resolving the issue is a must.
High focus on the quality and user satisfaction
Have experience in working with crypto communities
Excellent written and verbal communication in English
Multi-lingual is a plus
US time-zone is preferable
Remote work for at least 8 hours per day