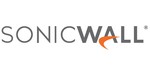 SonicWall
SonicWall delivers Boundless Cybersecurity for the hyper-distributed era in a work reality where everyone is remote, mobile and unsecure. SonicWall safeguards organizations mobilizing for their new business normal with seamless protection that stops the most evasive cyber attacks across boundless exposure points and increasingly remote, mobile and cloud-enabled workforces. By knowing the unknown, providing real-time visibility and enabling breakthrough economics, SonicWall closes the cybersecurity business gap for enterprises, governments and SMBs worldwide. For more information, visit www.sonicwall.com or follow us on Twitter, LinkedIn, Facebook and Instagram.
Ready to do your part in the cyber arms race? SonicWall offers fun, high-energy work environments at the leading edge of technology, networking and cybersecurity. Whether you're in sales, marketing, engineering, product management, technical support or finance, you'll have real opportunities to help protect more than 500,000 organizations across the globe. If you're ready for a career that can impact change — and not just another job — join one of committed and enthusiastic SonicWall teams in offices around the world.  
Job Description:
This Territory Account Manager role is a mix of account management and new business sales.
Focus will be spread across Public Sector and Private sectors.
This is a Hybrid field position, split between remote and UK HQ, based in Basingstoke. Must have proven successful track record of working in this environment and must be located in the South East of England.
Actively develop a qualified and healthy sales pipeline and meet quota expectations.
Work closely with Sales leadership and marketing to drive new logo acquisition; while working with existing accounts to expand Sonicwall's opportunity and revenue.
Required Skills:
5 + years of enterprise sales (high touch and/or channel) experience.
This is a remote field position. Must have proven successful track record of working in this environment.
Proven track record of meeting and exceeding target.
A good understanding of the Cyber Security market is highly desirable.
Strong presenting skills and accurate forecasting are critical.
Strong oral and written communication skills to communicate with customers, partners, and leadership.
Lead, development and maintenance of regional strategy for your territory, mapping out quota achievement strategies and tactics.
Existing relationships within the UK Public Sector is desirable.
A team player but essential to be highly independent at times.
Ability and willingness to travel within territory.
SonicWall is an equal opportunity employer. 
We are committed to creating a diverse environment and is an equal opportunity employer. All qualified applicants receive consideration for employment without regard to race, color, religion, gender, gender identity or expression, sexual orientation, national origin, genetics, disability, age, veteran status, and other protected status as required by applicable law. 
At SonicWall, we pride ourselves on recruiting a diverse mix of talented people and providing active security solutions in 215 countries. 
#LI-KB7
#remote